There are three certainties in life: death, taxes, and Meta's fervent desire to jock on literally everybody's style.
In a new post from Meta's Mark Zuckerberg, it has been revealed that the company is creating a "top-level" product group for generative AI (think ChatGPT).
The company plans to start its generative AI journey with creative and expressive tools. That's the short-term goal.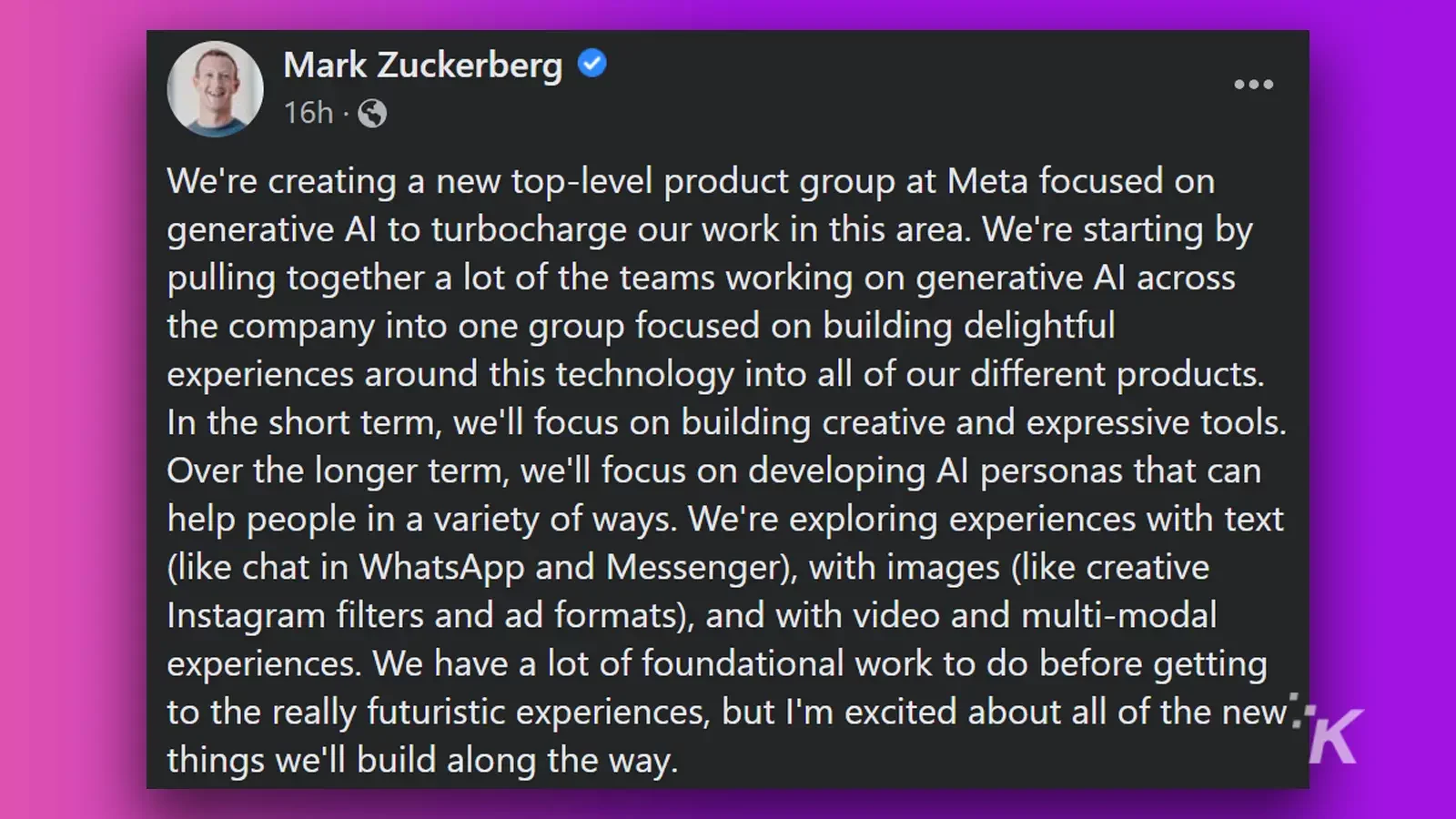 The longer-term goal is focused on "AI…